Location
Jalcomulco Veracruz
Language
Spanish and English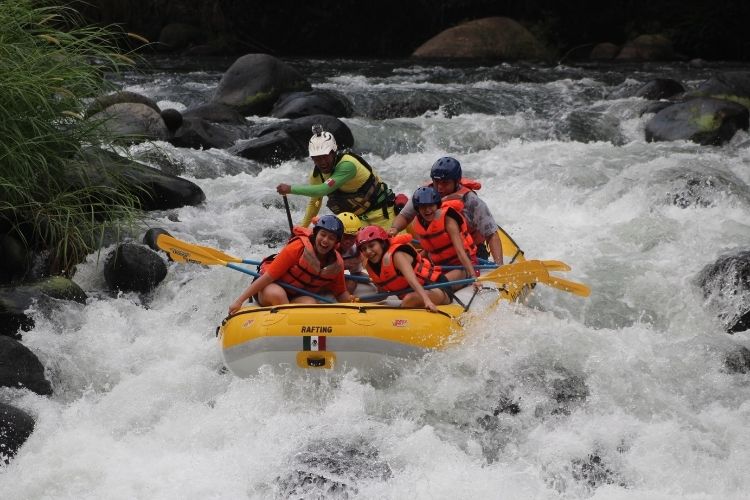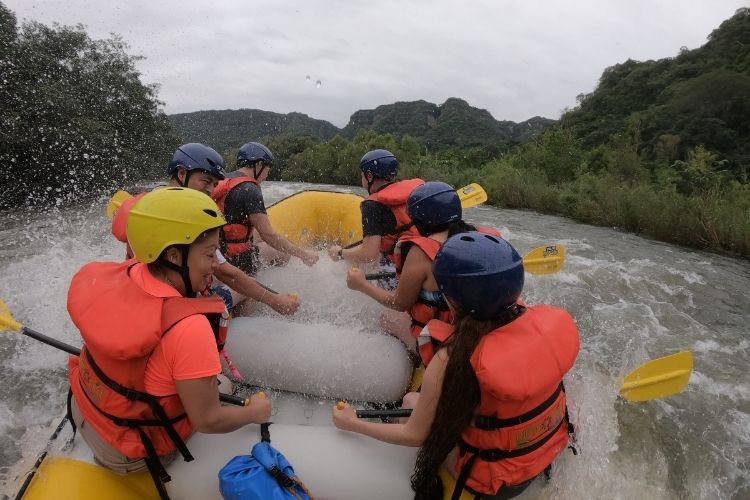 Rafting Tour in Jalcomulco Veracruz
Jalcomulco is one of the best places in Mexico to go rafting as it has the best rivers. It is located in Veracruz, it has a wonderful climate and excellent natural views.
You will be descending the Antigua River of 18 km. Depending on the level of the river, it will be the section that we will visit, if the river level is low we will descend through the «Pescado» river, the time will be 3 hours. If the river level is high (from July to September), we will visit the «Antigua» river and the time will be 2 hours.
You will paddle in fast waters, and we will make some stops during the tour in calm waters, so you can swim (optional). You will enjoy the beautiful views of the hills and natural landscapes with our certified guides. Some of them are part of the National Rafting Selective of Mexico.
This tour starts in Jalcomulco, Veracruz. You'll receive references to get to the meeting point
We dress and prepare for the activity
The guide gives us some indications and instructions
We'll get in the boat and here starts our adventure
You'll be swimming in an area of calm waters (optional)
A vehicle will wait for us to return to the starting point
We return to the starting point
CONTACT us
+52 222 8601743 – Customer service and sales
info@quelocotours.com – Customer service, reservations and sales