Adventure Travel Tours in Mexico
Enjoy this excursion in the Izta Popo National Park in Mexico, you will see phenomenal views of the second and third highest mountains in Mexico.
6 hrs / Levels: Easy, Moderate and Moderate-Advance
Live the experience of reaching the highest point of one of the most beautiful volcanoes in Mexico with a summit elevation of 4,460 meters above sea level. It is a living museum of …
1 day / Level: Moderate
Incredible place and very good service
1 day Hiking Izta-Popo
The company offers a wide selection of adventure tours. We went to the Izta Popo park, the volcano. They were very kind and took care of all the details of the tour. If you like outdoors or exploring this is a great option for you, it is simply amazing. Our guide explained to us about the subject and had great knowledge. A unique experience, I definitely recommend.
Fatima
Very trustworthy and attentive
1 day Hiking Cuetzalan
Since we contacted the agency online, their treatment was friendly. They answered every question we had. They took care of us in every detail of the hiking tour we took in Cuetzalan Puebla. Our guide was punctual, knowledgeable and cordial. We will definitely contact "Qué Loco Tours" for our next trips!
Maria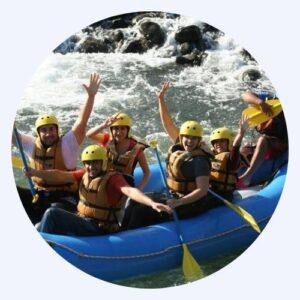 1 day Rafting in Jalcomulco
Mexico has wonderful places, and the agency "Qué Loco Tours!"promotes living incredible experiences in these places with its tours. Traveling becomes easy with them. The team is friendly, fast and reliable. I highly recommend it.
Tere
We follow all health and safety guidelines. 
If you cannot attend the day you booked, you have other options.
CONTACT
+52 222 8601743 – Customer service and sales
info@quelocotours.com – Customer service, reservations and sales