Climbing Iztaccihuatl Volcano
Location
Izta Popo National Park
Language
Spanish and English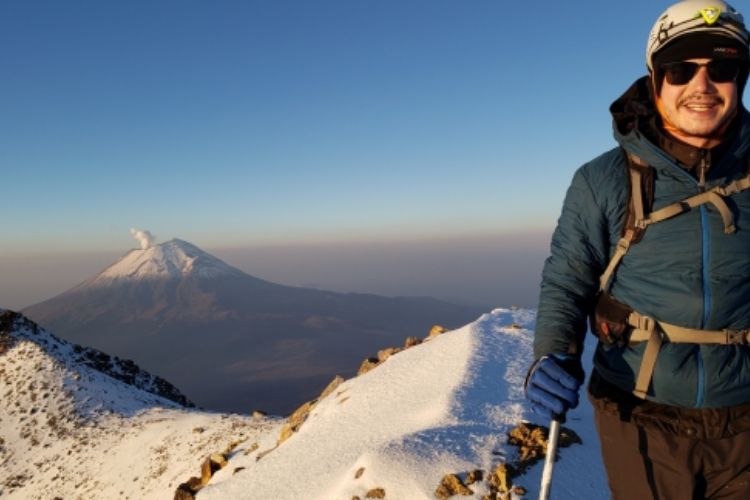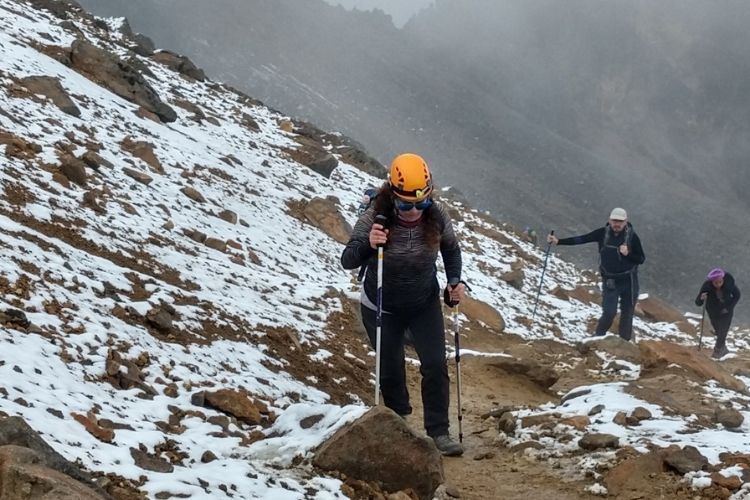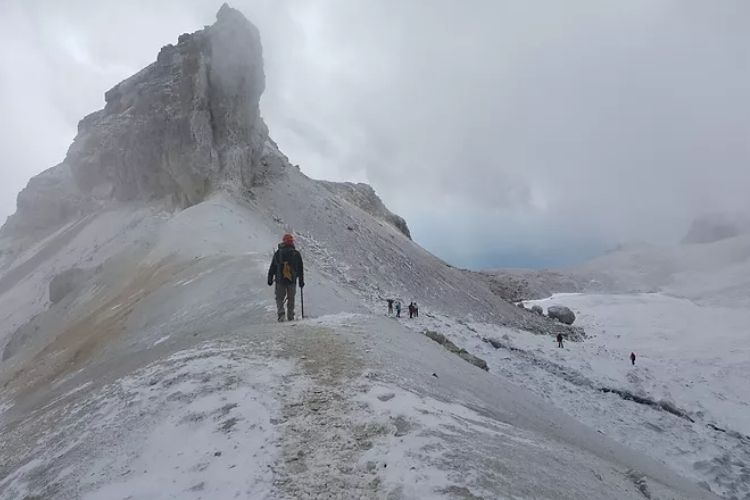 Hiking Trip to the Summit of Iztaccihuatl
Mountaineering in Iztaccihuatl
This wonderful excursion is perfect for people who like challenges. The Izta-Popo National Park is a natural area protected by the Mexican government and recognized for its great diversity and the richness of its ecosystems. On this tour, you will be able to see the active Popocatépetl volcano up close and hike to the top of the inactive Iztaccihuatl volcano.
In this challenge, you will be with our certified mountain guide by the government. Our adventure begins in the magical town of Amecameca to eat a delicious breakfast, then we continue the trip to the «Paso de Cortés» National Park. We will set up our base camp in «La Joyita», a place where most of the excursions to the top of the mountain usually begin, and we will do an acclimatization walk. This day we will have dinner after 6 pm (included).
Our trip to the summit begins at dawn, once we have breakfast (included) we will climb about 5,230 meters above sea level to the highest point of Iztaccihuatl. You will be amazed by the unbelievable views of the craters of the «Sleeping Woman» or Iztaccihuatl, which is a set of 7 inactive volcanoes. We will appreciate this accomplishment, and you will be able to take incredible pictures of the views. We return to the base camp around 4 pm and 6 pm, where we shall eat and return to the starting point.
Day 1
We pick you up from the hotel or address provided in Mexico City
We arrive at Amecameca and eat breakfast
We arrive at Paso de Cortes National Park
We'll set up our base camp in La Joyita
We start a walk to acclimatize
We try to sleep for the second day
Day 2
We wake up and

have breakfast

We begin the ascent. 

We get to the top of Iztaccihuatl. You can enjoy this mission accomplished and take incredible photos

We return to the camp

We'll return to the same starting point in Mexico City
CONTACT us
+52 222 8601743 – Customer service and sales
info@quelocotours.com – Customer service, reservations and sales