HIKING IN IZTACCIHUATL VOLCANO
Location
Izta Popo National
Language
Spanish and English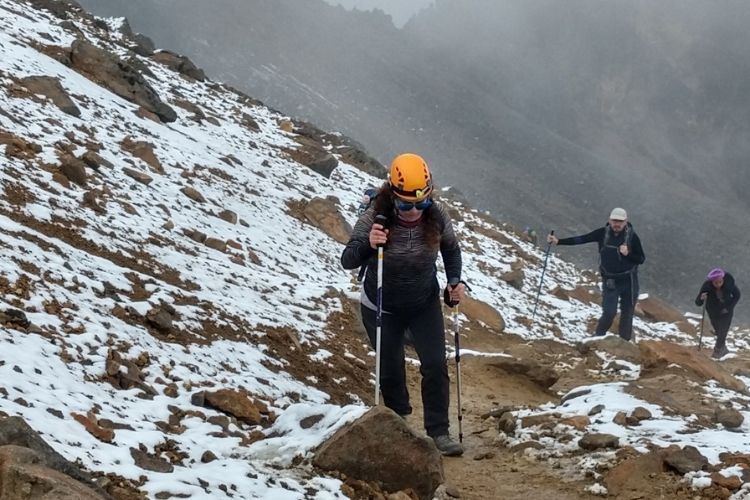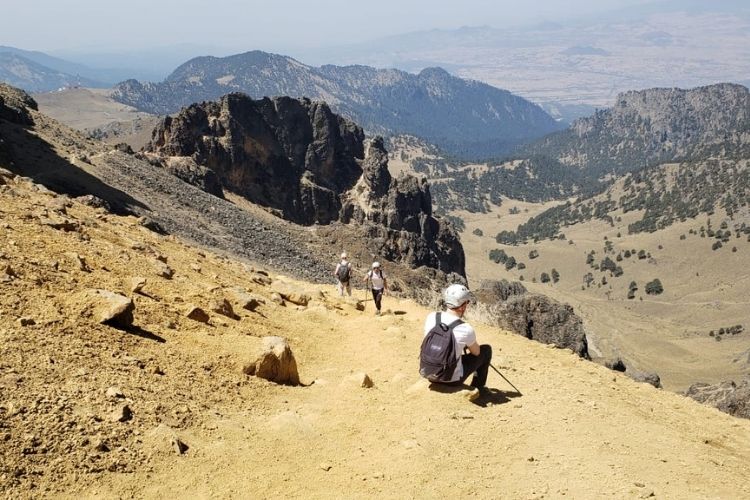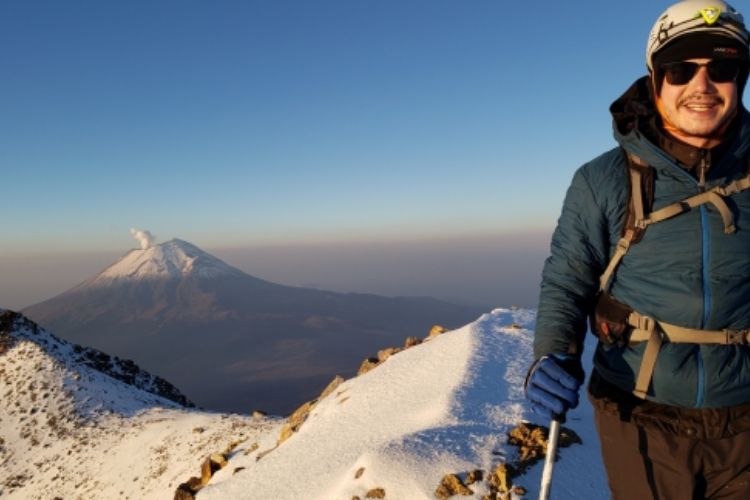 Iztaccihuatl volcano Excursion
MOUNTAINEERING IN IZTACCIHUATL POPOCATEPETL NATIONAL PARK
This incredible expedition takes you to hike and climb the Iztaccihuatl volcano through the mountainous landscape of the Izta Popo National Park, a natural area protected by the Mexican government and recognized for its great diversity and the richness of its ecosystems. The perfect place to practice mountaineering in Mexico.
With a height of 5,215 m, Iztaccihuatl is the third-highest mountain in the Mexico. It is a wonderful place to connect with nature, where you can see the Popocatépetl volcano up close. We have excursions from Puebla and Mexico City
During this guided tour, you will learn from our certified guide about mountaineering and hiking techniques for ascent and descent on trail. You will see spectacular landscape where you can take incredible photos, admire the beauty of the forests, the Popocatépetl and Iztaccihuatl volcanoes, and breathe fresh air at about 3,600 to 4,300 meters above sea level. It is an excellent place to have a wonderful experience alone, with friends or family. You can book various routes with different difficulty levels, each designed to get the best views.
We pick you up from the hotel or address provided in Puebla or Mexico City (*only for a private tour)

We arrive at Paso de Cortés (National Park). We eat our breakfast, the guide gives us the indications and we'll prepare the backpacks

We start the walking tour in Iztaccihuatl

You'll arrive at our destination according to the chosen level. You can take photos of the wonderful views and we will eat our lunch

We return to the vehicle

We'll return to the same starting point in Puebla or Mexico City
Description of the route
On this tour, we walk towards the inactive Izta Volcano along mostly well-maintained trails. It is a harmonious walk where we'll arrive at a viewpoint park where you can admire the beauty of the Iztaccihuatl and Popocatépetl.
Distance from 9 to 11 km, between altitudes of 3,670 to 4,000 meters above sea level. Elevation gain 330 m
Private Tour from Puebla:
$114 USD p/p*
Private Tour from Mexico City:
$114 USD p/p*
*From 2 people
Description of the route
On this road, you pass through an area of springs and forest, admiring the beautiful views that characterize this national park. It has trails not so marked, all-terrain in the prairies and uphill.You need to have the ability to walk the grasslands.
Distance from 14.5 to 15 km between altitudes of 3,670 to 4,100 meters above sea level with an elevation gain of 580 m.
Private Tour from Puebla:
$114 USD p/p*
Private Tour from Mexico City:
$114 USD p/p*
*From 2 people
Description of the route
If you enjoy challenges, this is an option that suits you perfectly. We walk to a higher altitude, at that height the views are panoramic. The trails are stone, sand and slopes. Helmets required (included). This route is known as the Portillos Route in which we will arrive at the 2nd or 3rd gate depending on the weather conditions.
Distance 7 km between altitudes of 3,900 to 4,300 meters above sea level with an elevation gain of 420 m
Private Tour from Puebla:
$142 USD p/p*
Private Tour from Mexico City:
$142 USD p/p*
*From 2 people
Climbing the summit of Iztaccihuatl
Description of the route
Climb to the top of one of the highest volcanoes in Mexico in this tour of 2 days and 1 night. For more information visit: Iztaccihuatl Summit Ascent
Private Tour from Mexico City and Puebla:
$350 USD p/p*
*From 2 people
CONTACT us
+52 222 8601743 – Customer service and sales
info@quelocotours.com – Customer service, reservations and sales